Cricieth Litter Project 
From the initial introduction to the Town Council, to school presentations, to interacting and sharing good practice on social media, the local community was a core element of the work from the onset. The project aimed towards creating a self-sustainable community-focused campaign driving towards a local answer to the issue of marine litter. 
The Marine Conservation Society's (MCS) Beachwatch methodology was used for the monitoring: a national beach cleaning and litter surveying programme that has been in place for over 20 years. A survey area was introduced on Morannedd beach, Cricieth (SH511379), and regular monitoring has taken place, together with actively cleaning a large amount of litter from local beaches.
In addition to the surveys and beach cleans, Cricieth Town Council and the project's volunteers were eager to put in place an initiative that would encouraging members of the public to spend a few minutes to remove litter of the beach, in a practical and easy way. Following discussions with Dylan's, a local restaurant, a #2minutebeachclean station was purchased and placed on the beach.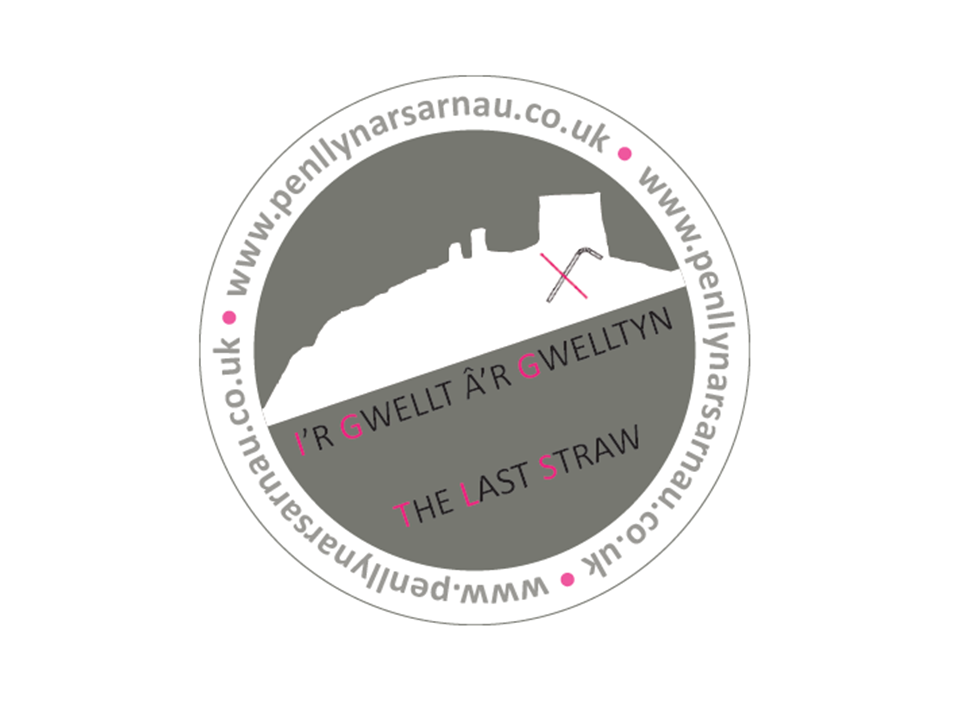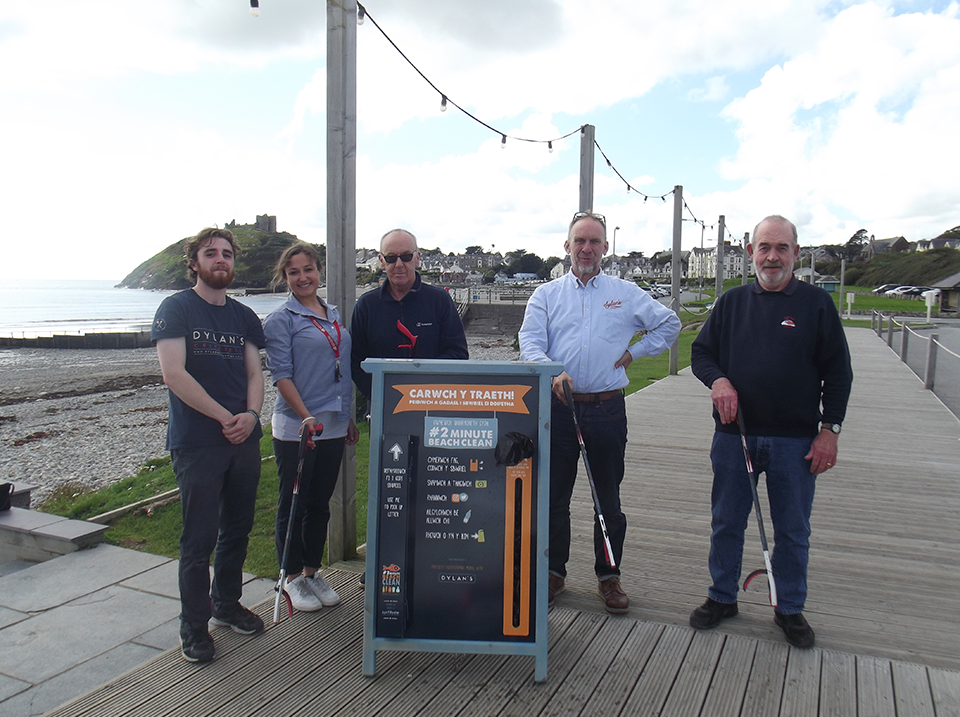 Discussions took place between local business and the project's volunteers to develop a campaign that would not only raise awareness about these findings, but to change behaviours. The Last Straw campaign was launched, targeting business and encouraging them to stop using single use plastic straws, or to switch to biodegradable ones.
 
Following the experiences, and the gathering of expertise and knowledge this work presented, the Llŷn Marine Ecosystems project has developed a project toolkit, offering a systematic guide for imitating the work undertaken. This legacy is available to any group or area with the desire to develop a similar project: eliminating duplication and sharing best practice. TOOLKIT.
 
The Llŷn Marine Ecosystems Project wish to thank Cricieth Town Council, all local businesses, and volunteers for their support during the project. This project was funded by Natural Resources Wales and Seafish. Below is a link to a film documenting the work. The film was created by Gwenan Griffith. 
If you have any ideas on how to reduce litter or would like to get involved in beach cleans or monitoring beach litter please let us know.  You can find the latest information on our social media pages or contact us on:  
info@penllynarsarnau.co.uk
01286 679 495 
Cricieth Litter Project Film 2017